Toronto Botanical Garden Outing
When: Sunday, September 23, 2013
Time: 9:00am
About the Gardens:
The Toronto Botanical Garden is located at 777 Lawrence Ave. East at the corner of Lawrence Ave. and Leslie Street. While not as large as the Royal Botanical Gardens in Burlington, the garden is open year round and should offer lots of shooting opportunities in September. What is in bloom obviously varies with the seasons.
Find out more on-line at: http://torontobotanicalgarden.ca .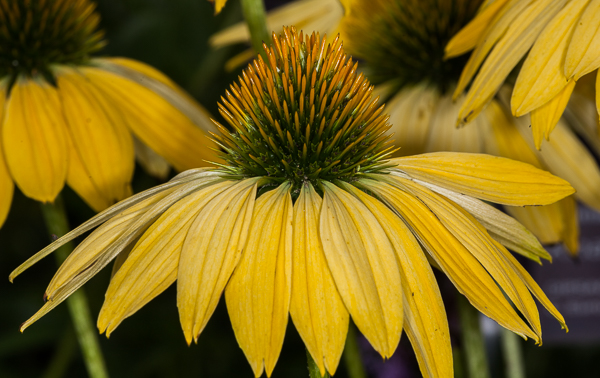 While the Garden is all about flowers, I noticed lots of butterflies and bees during my visit. I expect some of these will still be around in September.
Admission is free as is parking, though there are machines ready and willing to accept donations of your change or by credit card (minimum $10). A tax receipt is available on-line for donations over $10.00.
Getting there:
I found it quite simple to take the 404 to highway 401. Follow 401 westbound to Leslie Street; exit onto Leslie southbound. Continue to Lawrence Ave. The entrance to the parking lot is on your right, just south of the lights at Lawrence. I suggest we meet just in front of the main pavilion which is a short walk north of the parking lot.
Car Pooling:
Those choosing to car pool should meet at the Go Bus Station at Davis Drive and Eagle Street at 8:00am
What to bring:
On my visit to the Gardens I shot with a macro lens and a flash unit, but you can get good shots with almost any lens, so choose your favourite. If you think you may want to wander down into the adjacent Edwards Gardens, you may want to include a wide angle lens. (We may have some early fall colour.)
You'll probably want to include a tripod in your kit, especially if you don't want to use flash. After that, it's up to you: flash, extension tubes, diffusers, reflectors, focusing rails, (especially if you want to try some focus stacking), cable release. The proximity of the Gardens to the parking lot makes it easy to return to your car for  a different lens or other equipment.